ASUS, Laptops & Tabs, Other Laptops
ASUS E410 CELERON
– CELERON N4020
– 128SSD+ ADDITIONAL M.2 SLOT
– 4GB RAM
– 14″DISPLAY
– Windows 10
– Wifi/CR/BT/Webcam
– 1 Years Warranty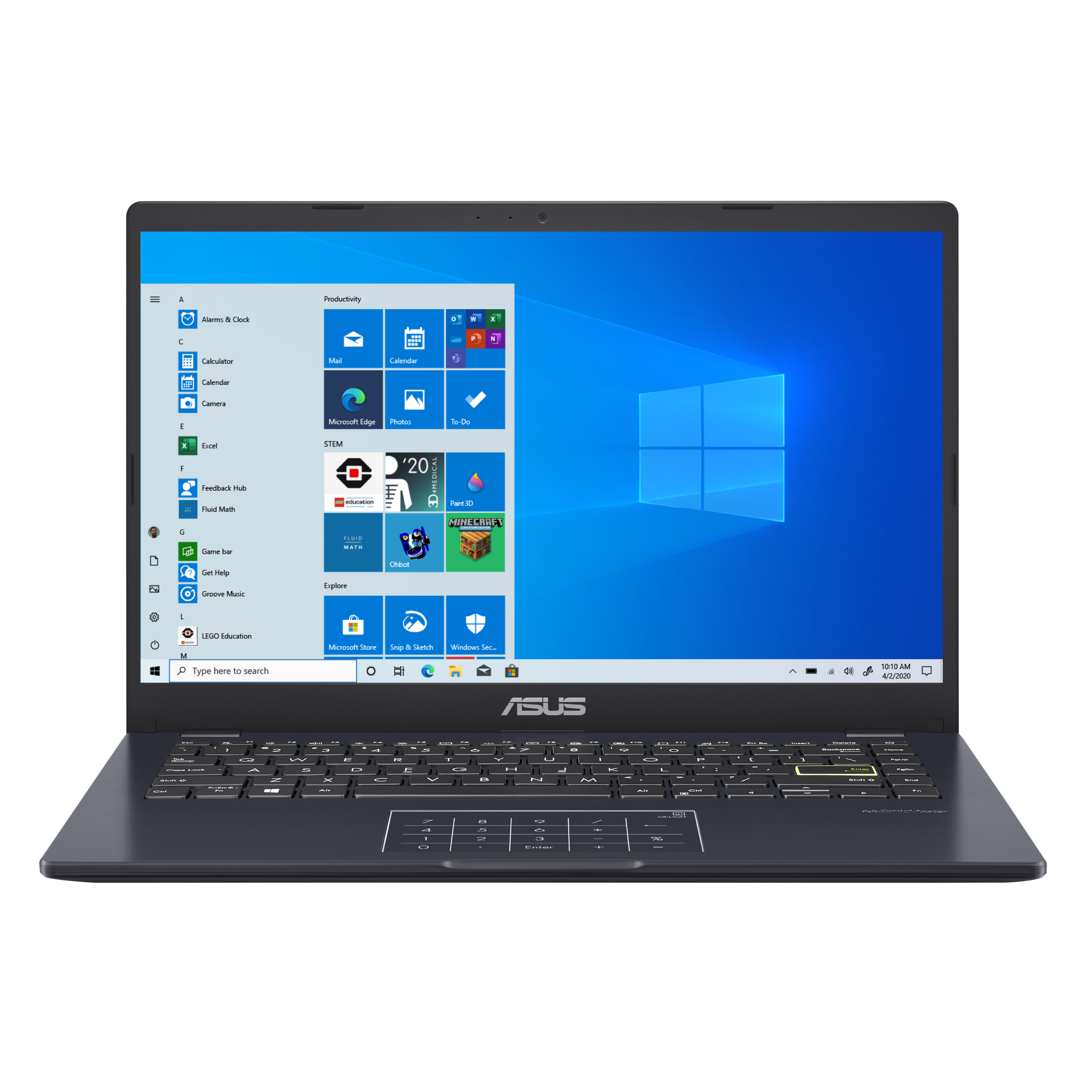 Mobility
Get it done, anywhere
With the compact and lightweight ASUS E410, productivity is always within reach. It easily slips into your backpack or small bag so you can get schoolwork done or create content wherever you are.
Colors that pop
Life is never drab with ASUS E410. Enjoy its unique Peacock Blue or Dreamy White iridescent finishes that appear to change color when viewed from different angles. It's also available in a subtle and elegant Rose Gold.
See the difference
ASUS E410 has a youthful vibe that sets it apart. The lid is detailed with modern slashes that are accompanied by a unique motif made up of a deconstructed ASUS badge. The bold look continues inside, where a bright yellow 
Enter
key takes center stage. It's something never seen before in laptop design.
– CELERON N4020
– 128SSD+ ADDITIONAL M.2 SLOT
– 4GB RAM
– 14″DISPLAY
– Windows 10
– Wifi/CR/BT/Webcam
– 1 Years Warranty